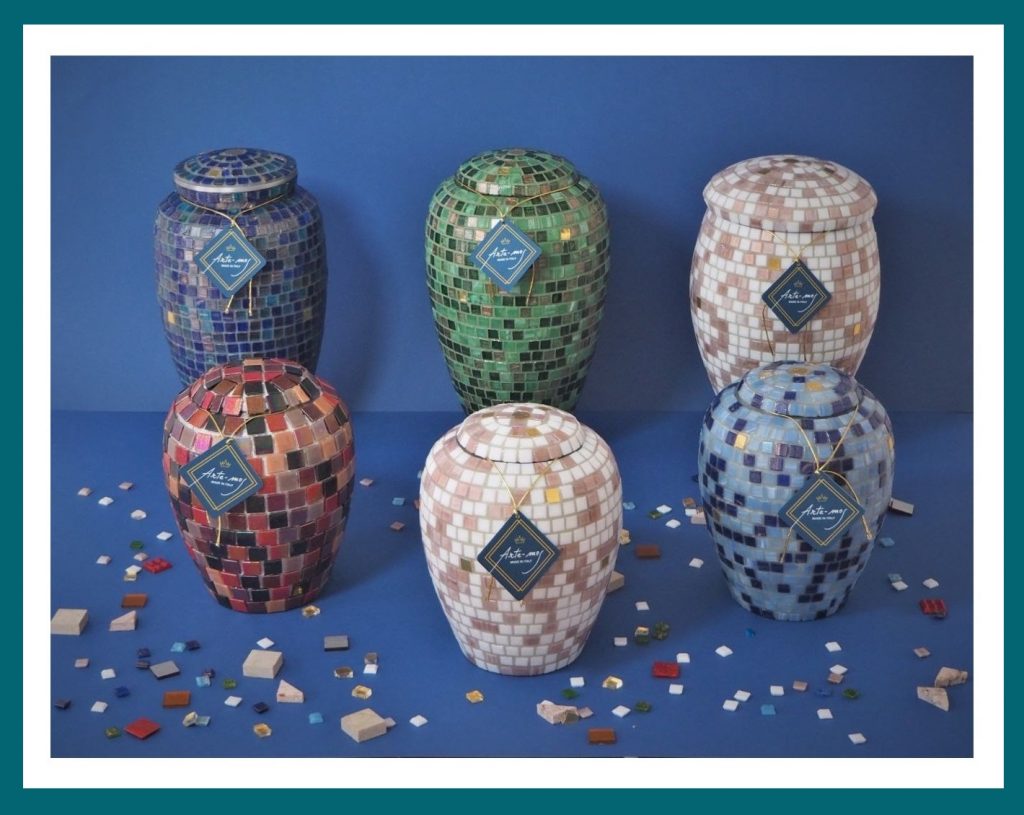 Mosaic Urns. These pieces of art are unique and the craftsmanship is something to appreciate. The tiles that wrap the urns are produced in mixed glass materials and showcase 23/24 kt gold.
They are precious and refined. They will last over time to the people who are dear to you.
Every tile is like a representation of your day lived. Its like a mirror and reflects various moments: bright and soft, clear or brilliant.