Our creations
All the images represent works already made and, as the result of the artist's craftsmanship, they are unique pieces, even in case of reproduction
emotions in work
We try to bring emotions and creativity in all our work. The work we perform is culminated from nature and the history from man that gives us passion to create these wonderful pieces of art.
Our art is all handcrafted from the artist. They are made with Venetian Vitreous Tesserae glass tiles or enamels and at times we embelish 23/24 kt gold leafs, murrine or Swarovski in our pieces.
Sacred Art
Our faith, roots and traditions have works of sacred art that have icons, crucifixes, votive images that symbolize the artistic expression and sentiment of each artist.
These pieces of art are unique in the reproduction of the manual work that we create from our religious traditions.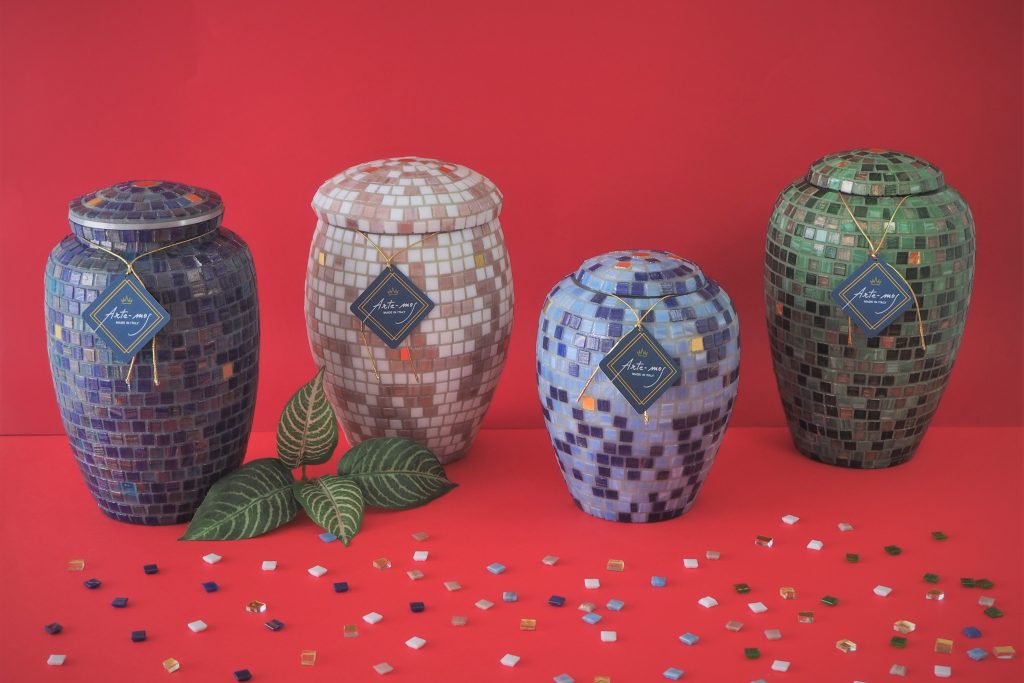 Our urns
These cinerary urns are made of aluminum or steel covered glassy Venetian Tesserae mixed with Venturina and 23/24 kt gold inserts.
This work is done by high quality professionals. It constitutes the elements of excellence that exemplify every urns uniqueness.